The Royal Crescent museum closing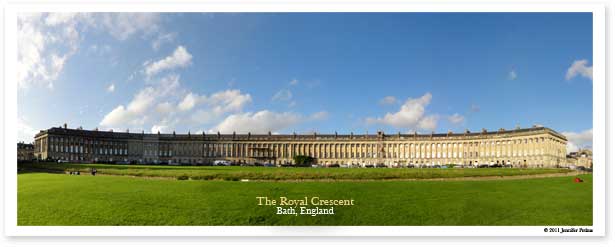 The museum at No. 1 Royal Crescent will be closing Oct. 14 this year, but don't worry, it's not being threatened by budget cutbacks or poor attendance. Instead, the museum has acquired No 1A and work will commence to rejoin the two units at Bath's landmark dwelling.
As you may know from reading My Particular Friend, my heroine Charlotte House lives in No. 1 while staying in Bath, and when she was there, the home included the space that was subdivided into No. 1A. But thanks to a recent grant, the museum has acquired No. 1A and can return No. 1 to it's original configuration. Unfortunately this über-remodeling project will require the museum to close until summer 2013. You can find out more about the renovation/remodel here.
So if you'll be in Bath for the Jane Austen Festival, which begins Friday, make sure to visit the Royal Crescent. And if you'd like a preview of what you can find at the Royal Crescent, Julie Wakefield at Austenonly has a story about a recent Bargain Hunt visit to the kitchens at No. 1. The current kitchen in No. 1 will become the servant's hall and the kitchen in 1A will once again be the proper kitchen of the museum.